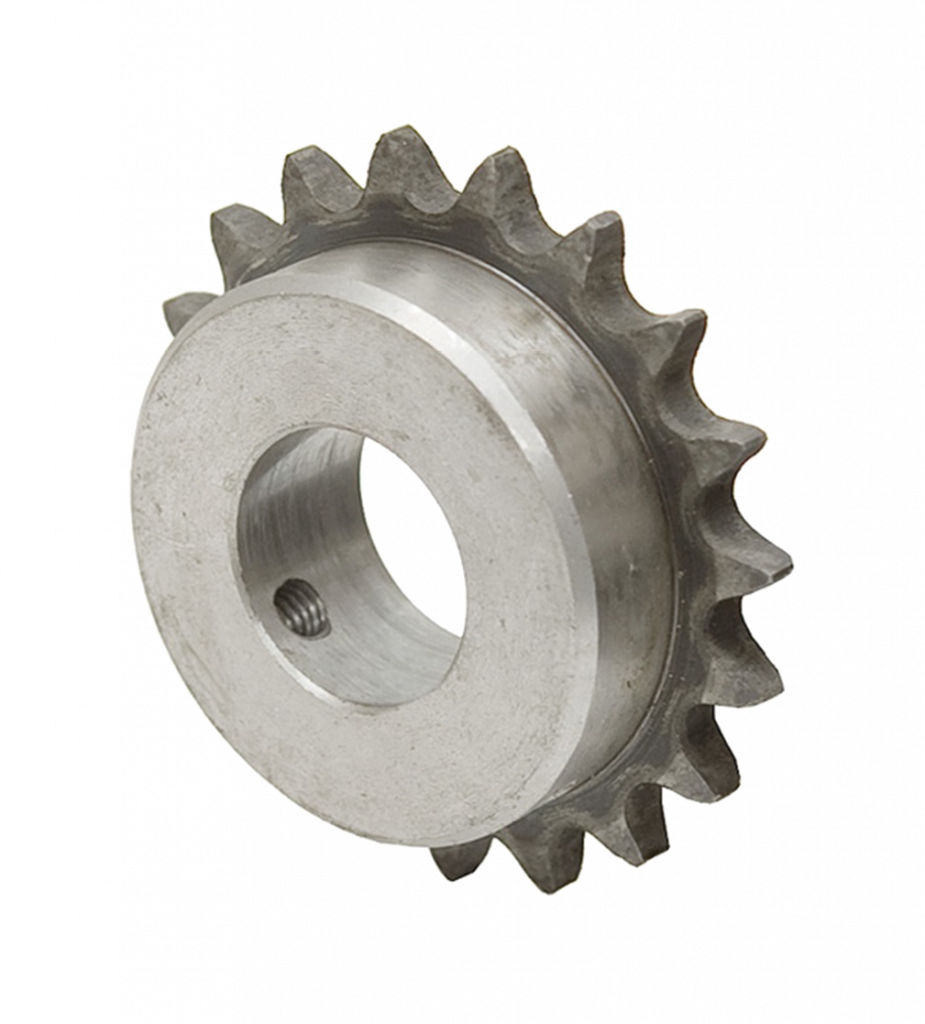 Sprocket, sprocket-wheel or chainwheel are gear-like toothed cogs that mesh with chains, tracks or conveyors to provide motion and are an integral part of any power transmission mechanism. A necessary element of machinery in many industries such as manufacturing, mining, marine, agriculture, automotive etc.
We offer a range of sprockets in both American (ANSI) and British Standard (BS) roller and conveyor chains, as well as simplex, duplex or triplex styles.
We stock all types of industrial sprockets from leading distributors to complement our chain products. We supply Bored and Keyed sprockets, Bossed Sprockets, Hardened-Teeth Sprockets, Pilot Bore Plate Wheels, Plain Bored Sprockets, Taper Lock Sprockets, Special Sprockets, Weld Fit Sprockets and Custom Designs.
We are experienced in working with OEM requirements and can offer tailored services and special indent orders to suit your equipment needs.
We also offer CAD 3D-Design and can work with you to manufacture specialised sprockets to suit your equipment's requirements.
Resources