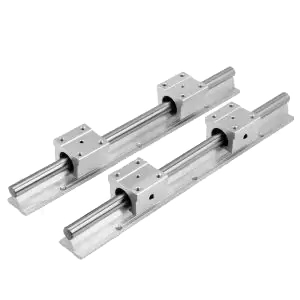 Linear bearings provide free range of movement in one direction. Linear Ball Bearings are housed in a linear base, with self-lubrication properties that increase reliability.
The range of ISB linear systems offers a series of solutions and accessories to best meet all customer needs. From the scrupulous choice of raw materials, to the production and assembly of the products, up to the final testing, each phase is followed with attention and competence, thanks to the use of the latest generation of equipment and machinery.
Most commonly constructed from materials such as aluminium, steel and the ball bearing slides consist of two linear rows of ball bearings contained by four rods and on differing sides of the base. This low friction linear movement can be powered by either a drive mechanism or by hand.
Products
Linear Actuation and Guidance
Linear Support and Accessories
Resources