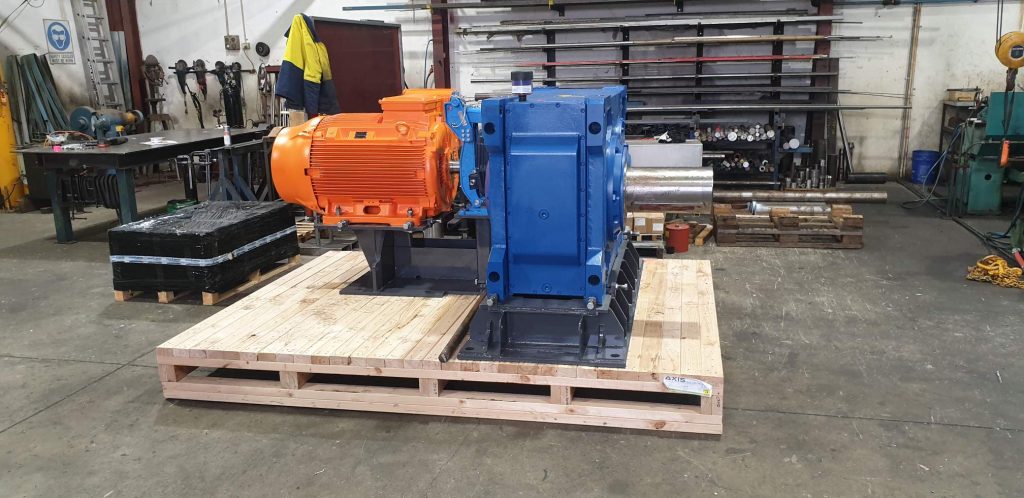 Our team at Chain & Drives Wangara was approached by a client in the mining and resources sector to replace an ageing 6000kg drive assembly with a drop base design. The new unit needed to fit within existing structural and operational requirements and needed to be replaced within a tight deadline to ensure minimal disruption to the operation.
This project was contracted during the COVID-19 pandemic, which was causing significant disruptions to supply chain and manufacturing capabilities.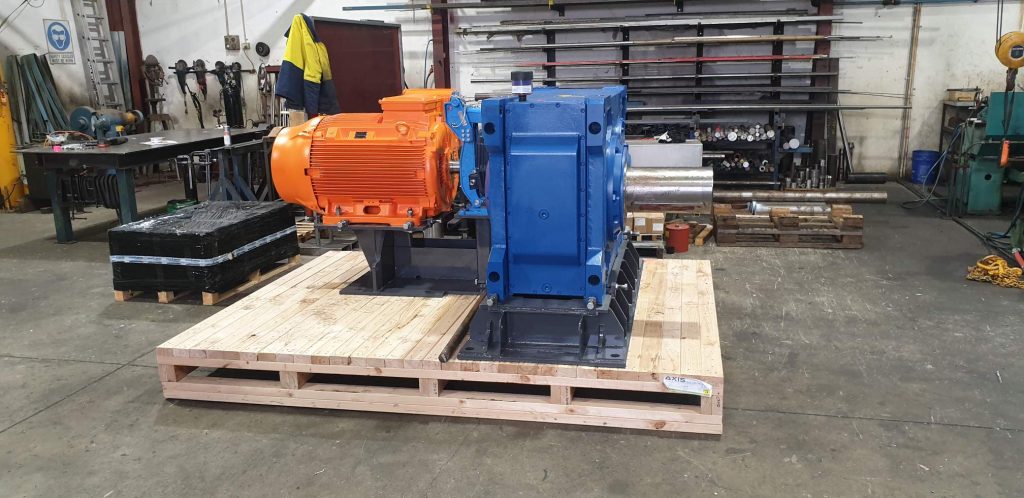 Solution
The scope for this project was a complete design of a drive assembly, procurement of drive assembly components, local fabrication and assembly of the 6000KG 130,000Nm drive assembly and the braking unit, and organise delivery to site.
After performing an onsite inspection, our team provided the client 3D models of the unit along with maintenance and operational manuals for all supplied components.
Our robust and flexible supply chain along with our warehousing facilities ensured that we were able to source all required goods for our client despite current interruptions.
Equipment
Outcomes
The new drive assembly was delivered to site and installed for operation within the agreed time frame and under budget, providing our client with operational savings and reduced downtime.