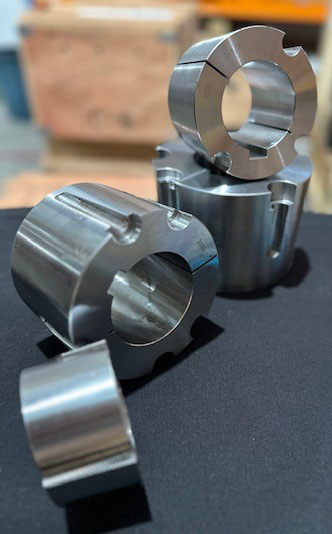 Chain & Drives were approached to come up with an improved solution for bushes that were unable to provide the performance required for our Arcusaflex couplings.
Requirements
Reichs Arcusaflex couplings are renowned for their durability, flexibility, and reliability in transmitting power between rotating shifts. However, due to the power the coupling produces, using the current cast iron range of bushes were not providing the performance required on the bolting torque aspect which was causing damage to the cast iron bush.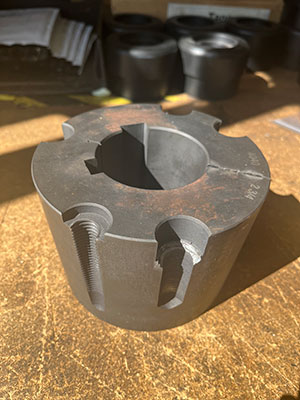 Project Solution
Our team addressed this challenge by adapting the taper lock bush to a higher standard bush, a specially manufactured steel taper lock bush replacement with standard and special keyway options. This innovative solution not only enhanced the versatility of the coupling but also made it more adaptable as well. The steel component made it extremely durable with a reduction in the amount of damage to the taper lock while being fitted on-site. With the knowledge and expertise of Chain & Drives, we were able to enhance the coupling's performance, reduce downtime, and improve overall operational efficiency, demonstrating the benefits of customisation and adaptability.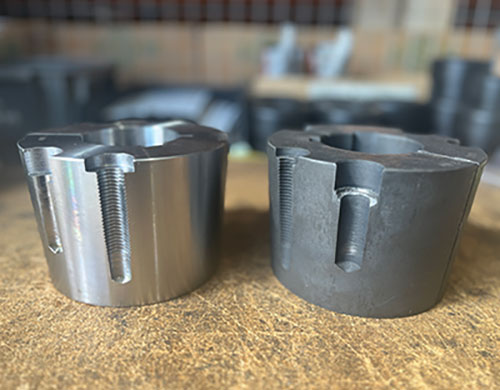 Related Producs