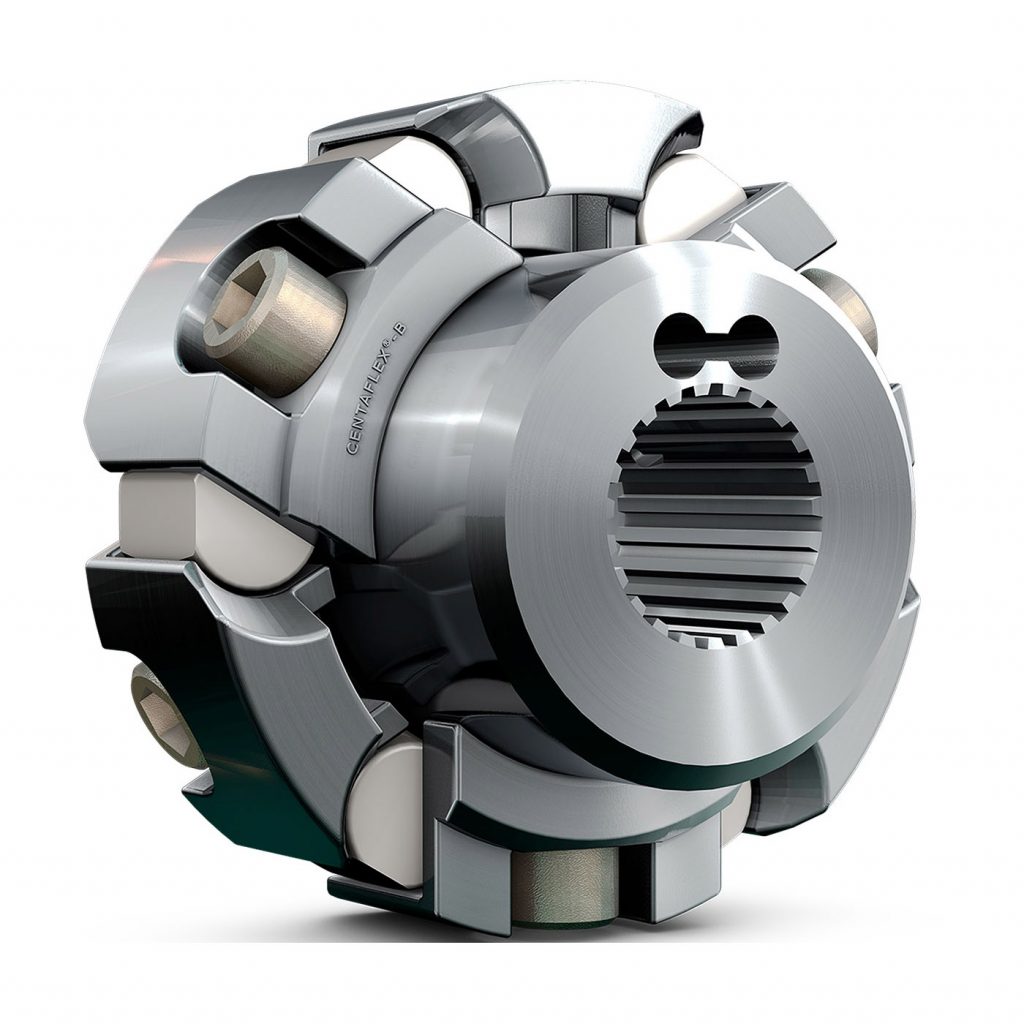 Centaflex B is designed to high technical standards and available in a wide range of types.
The CENTAFLEX-B series offers an economical solution for many industrial applications. This flexible shaft coupling is extremely robust with a fail-safe design featuring an elastomeric element to withstand compressive stress. The CENTAFLEX-B is ideal for applications requiring an intermediate torsional stiffness, adaptability, and flexibility in design. The CENTAFLEX-B series couplings damp vibrations and shock loads, as well as compensating significant axial, radial, and angular misalignments, making the couplings a reliable solution. Featuring an oil-resistant element design, the CENTAFLEX-B also offers a thermally-resistant variation for high-temperature applications. The CENTAFLEX-B series couplings are available in a variety of lengths for any application requirements. Delivered pre-assembled for easy mounting and installation, the couplings are a low-maintenance solution. CENTALOC clamping and taper lock bushes are an available add-on option to prevent wear and frictional corrosion in hub-to-shaft connections that aren't backlash-free.
Features
Compact, light, robust, safe in operation, long service life
Two identical hubs and one flexible element
Hubs of high tensile steel – unbreakable
Large permissible bores; various hub lengths
Driving dogs have smooth surface, high durability
Generously proportioned compression-stressed flexible inserts made of Elastollan® or Hytrel®
Dampens vibrations and shocks, compensates for axial, radial and angular misalignment
Standardised design principle allows numerous variations in design
CENTAFLEX-B Couplings and Drive Shafts
CENTAFLEX-B couplings and driveshafts provide an economical solution to transmit up to 1400 Nm (1030 lb-ft) torque. Offering a compact, light, robust, and safe operation with a long service life, the CENTAFLEX-B couplings are easily adapted to a wide range of applications. Highly durable, compression-stressed flexible inserts are made of Polyurethane or DuPont Hytrel, both extremely robust materials. Built to damp vibration and shock loads, the CENTAFLEX-B line protects your surrounding equipment while accepting high loads. The coupling material is resistant to oil, grease, and high temperatures. Available in a range of variations and designs to suit many different applications, including motion control systems, hydraulic and centrifugal pump drives.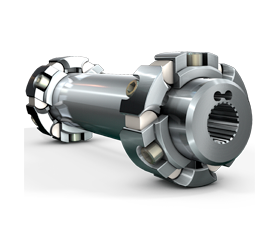 Resources